Replacing A Bath With A Shower: Our Expert Thoughts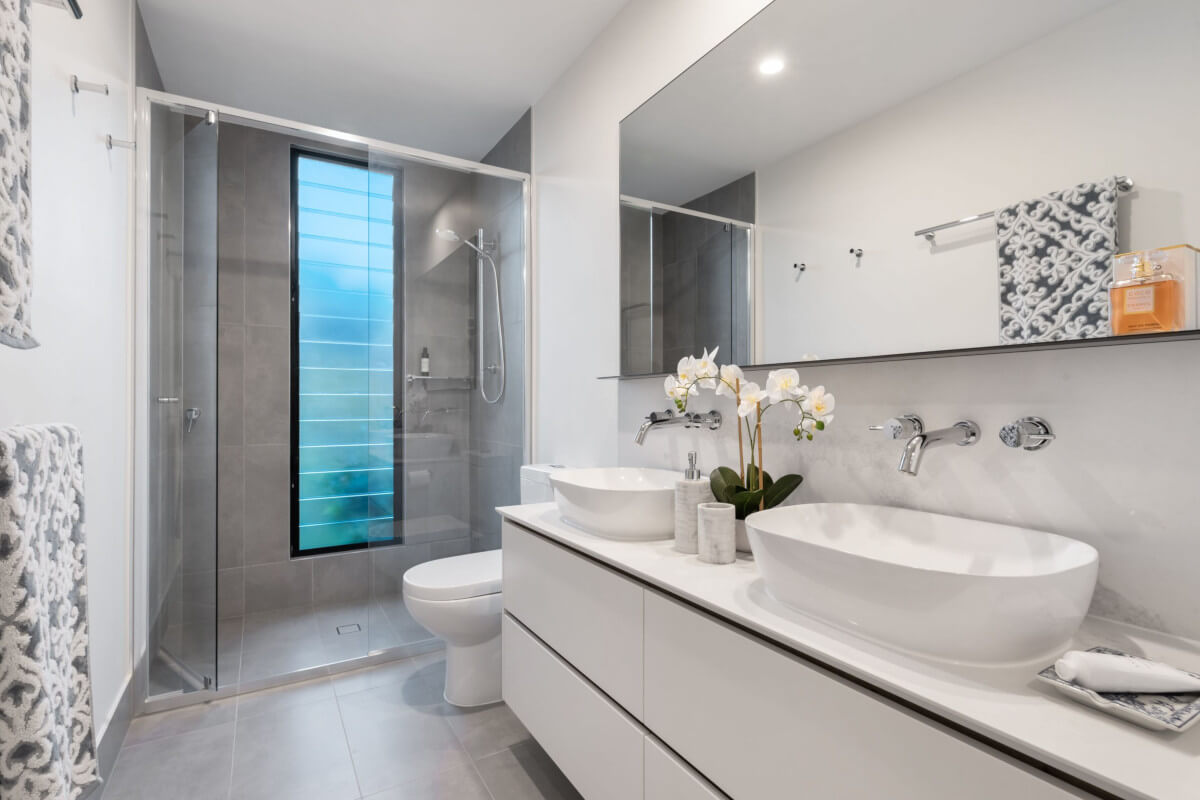 Nowadays, many people are considering replacing their existing bath with a shower – but why? And what are the key factors you should think about before making this change?
A bath was once a common sight in homes in the UK, but it seems as though many of us are now changing the way in which we look at how we use our bathrooms.
Sure, a bath still offers comfort and luxury, but many of us are thinking of a bath to shower conversion as it simply works with the lifestyles that we lead.
So, if you are considering replacing your bath with a shower enclosure, we'll explain what you need to consider and what the benefits may be?
Is it easy to replace your bath with a shower?
Essentially, replacing your existing bathtub with a shower is a relatively easy process, but there are some things that you need to think about.
Replacing a bath with a shower is simple enough if the new shower is being placed in the same position as the old bathtub. This is because the existing plumbing is there and the job can be done in a matter of hours.
Of course, you will need to consider things such as tiles and flooring, but the job of switching out your bath with a shower can be easy.
The process only becomes more difficult when you are reconfiguring your bathroom. So, if you are going to put your new shower in a new location, the existing plumbing will need to be rerouted such as the water supply and the drainage pipework.
The cost of replacing a bath with a shower
There is a cost associated with replacing a bath with a walk-in shower. The complexity of the work involved will cause the price to increase but it can help to have a rough idea of what the work will cost.
There are several elements which contribute to the cost of replacing a bath with a shower, including:
The cost of your new shower
Bath removal cost
The installation cost for the shower enclosure and tray
Plumber costs
Base construction costs carried out by a builder
At Ability Bathe, prices for converting your bath to a walk-in shower start at just £3,000.
In some cases, the process of replacing a bath with a shower can be more difficult based on the new location of the shower.
You may need to make some additional adjustments to your bathroom as you will be moving things around. You may need to do the entire bathroom!
Consider the cost of a new bathroom before making your decision.
Replacing a bath with a shower: key considerations
Before you choose to replace a bath with a shower, you will need to make several considerations.
This will help you to make an informed decision and will ensure you get your shower and set it up correctly.
The shape and size of your new shower
Shower enclosures come in a variety of sizes and shapes and what you choose will depend on the space you have and your personal preference.
Do you want a square shower tray? Or do you want a rectangular shower tray that gives you more space?
The size is important as you need to make sure it works well with your space and your needs.
Shower enclosure design
There are many different options available when it comes to choosing the shower enclosure. You can have a fixed shower screen that will give you a modern look or you can have fully-closing shower doors.
There are sliding shower doors available too, so you do have a lot of options that can offer practicality but also offer your new bathroom its own style.
New shower walls and flooring
It might seem obvious but a shower works in a completely different way to a bath, which means that water can spray higher and further up the shower walls and floors.
Therefore, you should consider fitting waterproof plasterboard and tiles. Slippery floors can also pose a risk, so you could consider installing slip-resistant flooring. This will depend on your existing tiles.
The cost of replacing your bath with a shower
As with any job that involves labour and professional tradesmen, there are costs involved.
The cost will vary as a result of a number of factors such as the location of the shower, the type of shower, the electrics, plastering, tiling and many other things.
If you are looking to replace your bath with a shower, it helps to understand exactly what you want.
This way, when the time comes to speak with the experts and get a quote, you will know exactly what the job will cost.
What are the benefits of replacing a bath with a shower?
There are many advantages and benefits that come with replacing a bath with a shower.
So, let's look at the benefits.
Create more space in your bathroom
In general, a shower is smaller than a bath. If you are looking to maximise space, a shower can help your bathroom to feel bigger.
If you have a small bathroom, professional bathroom specialists will be able to assist with ensuring your space is used wisely.
You can reclaim floor space, add more storage and make the whole area feel more practical and less cluttered.
Use less water during a shower
It's important to note that showers use less water compared to a bathtub. This is not only beneficial for your bills but it is also good for the environment. There is less water used which means less shower waste.
Furthermore, you will use less electricity when showering and it provides you with a quick and convenient way to wash.
Easy access into your shower
Whether you are thinking about your later years or you want something that is safer for children, a shower will offer easier access.
You won't have to worry about the risk of slipping that comes with getting in and out of a bath; simply step in and out of the shower with ease.
Maybe you decide to opt for a walk-in shower, which has its own design and features that cater to those who have limited mobility.
Walk-in showers are easy to clean and can be designed according to your needs and tastes. Whether your space is small or large, a walk-in shower can be accommodated for.
Consider the benefits of a walk-in shower before making your decision.
Quick and convenient showers
We all live busy lives which is why a shower is the better choice. A bath has to be filled, then you have to wash before emptying the bath, all of which takes time. Not forgetting those long soaks!
With a shower, you simply turn it on, step into it, wash and step out. You can have a quick shower in a matter of minutes, which makes it the ideal solution for those who live busy lifestyles.
Easy to maintain and clean
A shower is a lot easier to maintain than a bath. Cleaning it is easier as the dirty shower water washes away, unlike bath water which sits until the bath is emptied.
You won't have to scrub away scum marks, all you will need to do is give it a wipe-down every now and again.
Summary: replacing a bath with a shower
When it comes to deciding whether you will replace your bath with a shower, there is a lot to think about.
However, when you consider your needs and the benefits, it is clear to see why a shower is the right choice for many people.
Don't forget to check out our gallery to view past projects!
Your new shower should be more convenient and inexpensive compared to your old bath. If you're considering replacing your bath with a shower, get in touch with Ability Bathe today!